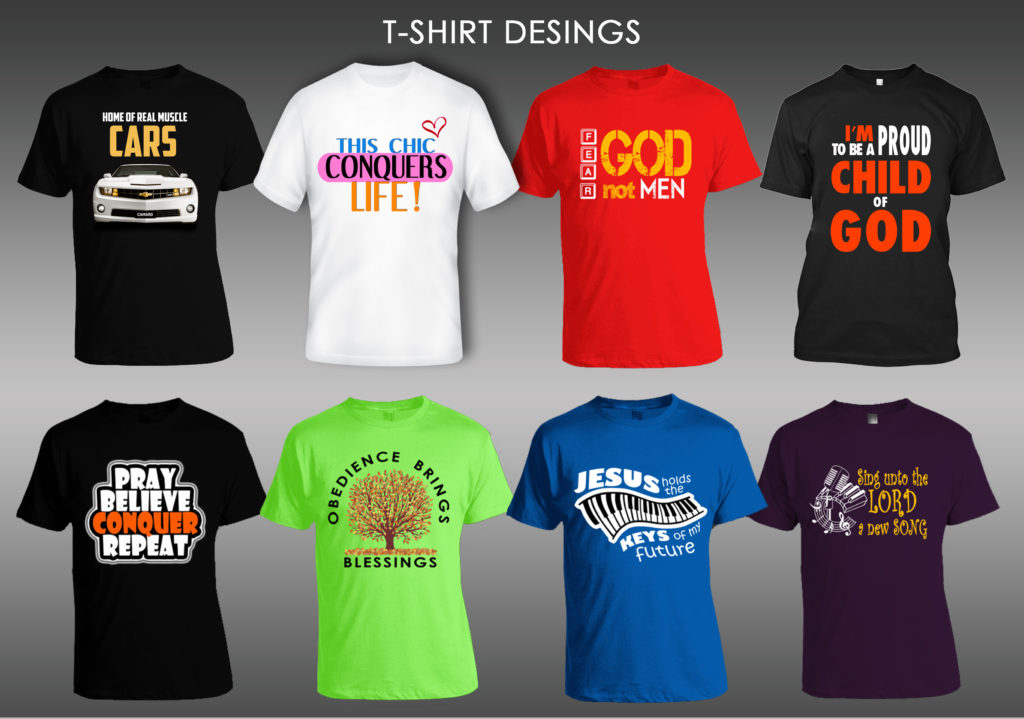 You can Buy online at: www.gingercrush.com/hemantlal
Our goal is to incorporate a Positive and Faith inspiring messages from the word of God on our t-shirts. Our designs are made keeping in mind person of all ages, ethnic groups, genders, and beliefs to be united with a Inspiring message on their tees.
We love to endorse God's love toward us in any way, shape, or form, and this is why we design our shirts with a Positive and Faith Inspiring message.
We work extremely hard to come up with the best concepts on our designs; we want them to be dynamic, colorful, and aesthetically pleasing to everyone. All of our shirts are designed and printed in India. Our t-shirts are 100% cotton, 180 gsm, pre-washed, pre-shrunk and wold not fade or shrink after wash.
We also customise/design t-shirts for special events, programs, music bands, youth groups, awareness programmes, and alumni meets at schools & colleges etc.
Millions of people are wearing our t-shirt and hoodies designs and they will tell you it is a conversation starter to say the least.
We also have some of the best photographs taken by Hemant Lal which are printed on Canvas which have been mounted on wooden frame. Also we have posters both in Hindi and English.
You can Buy online at: www.gingercrush.com/hemantlal